REBECCA DAVEY – CEO
Rebecca is the master behind the madness! Having worked for Arthritis ACT for over 5 years as the CEO, she is the teams 'Go to person' in terms of designing and initiating programs along with doing all of the background nitty gritty stuff.
​Rebecca has a background in nursing, as well as having worked with various other foundations.
---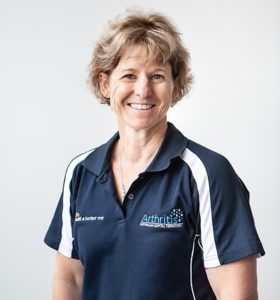 JACQUI COULDRICK – Physiotherapist 
Jacqui is one of our part time physiotherapist. With over 20 years experience, she has a Masters in Public Health from the University of Sydney.  She runs our Good Life with Arthritis: Denmark (GLA:D) program which focuses on hip & knee Osteoarthritis. 
She describes herself as a mad Collingwood supporter with two young kids who likes to keep fit.
RICHARD COSTIN – Physiotherapist
Richard is a physiotherapist working part-time with us. His career began as an RN working in private hospitals for 9 years before making the change to physiotherapy. He finished his Masters in 2011, graduating from the University of Canberra.
Richard's services include individual assessments, injury management, hands-on manual therapy, exercise prescription and education to help empower people to manage their musculoskeletal issues. Richard will be supervising our GLA:D classes at our office in Pearce. He also has extensive experience in hydrotherapy.
Outside of work he enjoys spending time with his family, going on bike rides and generally staying active with the kids, and listening to music.
KWONG YAN CHEUNG – Physiotherapist
Kwong joined us in 2020 after completing a Bachelor degree in Physiotherapy from the University of Canberra. He also
obtained a Bachelor's degree in Coaching Science at the University of Canberra and a Master's degree in Sports Medicine at the Chinese University of Hong Kong. He has previously worked as a PE teacher across primary and high schools and actively participated in sports.
Kwong has gained experience working with players in soccer (Canberra United Academy, Tuggeranong United and Belconnen United), Aussie Rules (Gungahlin Jets and Tuggeranong Lions) and Rugby (Wests Rugby). He is interested in sports injuries, injury prevention, return to sports rehabilitation and management of osteoarthritis.
Kwong is originally from Hong Kong, and is also able to speak Cantonese and Mandarin. He was the Hong Kong Junior rowing representative and he enjoys playing basketball, riding his bike and travelling in his leisure time.
張𩧉寅 (Kwong) 物理治療師
𩧉寅生於香港,在澳洲接受大學教育並在2020年加入Arthritis ACT。他在堪培拉大學完成物理治療學士課程及運動科學學士課程,及在香港中文大學完畢運動醫學碩士學位。之前,他在學校從事體育教學工作和運動發展。
𩧉寅對運動創傷,預防受傷及關節炎處理特別有興趣。他還積極參與運動球隊的隊醫工作:足球(Canberra United Academy, Tuggeranong United 和 Belconnen United),澳式足球 (Gungahlin Jets 和 Tuggeranong Lions) ,欖球 (Wests Rugby)。他能以英語,普通話和廣東話溝通。他是前香港青少年賽艇運動員。他現在在假期喜歡打藍球,單車及旅行。
---
GWEN ESTIGOY – Exercise Physiologist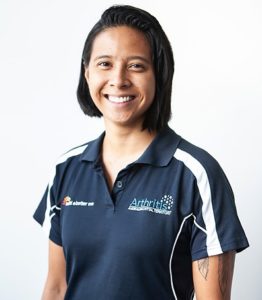 Gwen originally joined Arthritis ACT as a volunteer, though as the organisation grew her role expanded to helping out more with admin, becoming a tai chi instructor and representing Arthritis ACT at community events. She studied a Bachelor of Health Science in Sydney, then began her journey studying Exercise Physiology in 2016 when she made the move to Canberra. She graduated from the University of Canberra as an Accredited Exercise Physiologist in 2020.
Originally from Sydney, Gwen enjoys hanging out with friends & family, cooking and playing sport, her top 3 being soccer, oztag & basketball.
---
SOPHIE BULLOCK – Exercise Physiologist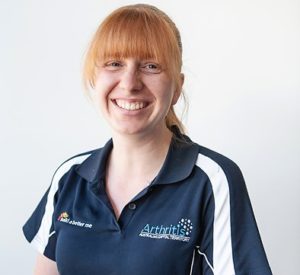 Sophie is one of our Exercise Physiologists here at Arthritis ACT.
Sophie graduated as an Accredited Exercise Physiologist from the University of Canberra (2017) before continuing to study her Honours Degree (2018) investigating the effects of hydrotherapy and falls risk in older individuals with lower limb osteoarthritis.
Sophie is a Canberra born and bred girl who loves to get outdoors and lead her Scout Club on outdoor adventures. Sophie has a passion to help people integrate exercise into their daily activities allowing them to stay strong and independent as long as possible.
---
BLAKE DEAN NOWLAN – Exercise Physiologist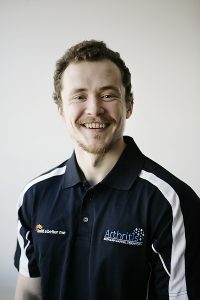 Blake is an Exercise Physiologist with a passion for exercise and getting people moving. A Graduate of the University of Canberra in 2019 in Exercise Physiology and Rehabilitaion he came to Arthritis ACT after being a star student on his placement. His enthusiasm and knowledge was a hit with the members. He thinks that through education and exercise he can empower people to manage their chronic conditions and therefore their life.
A mad keen Manchester United supporter he never misses a game. When he is not watching Man U play on the television he can be found working out at the gym or teaching himself how to cook and play the guitar. If you have any favourite recipes feel free to share them with him.
NATASHA PERRY – Exercise Scientist
Tash fell in love with exercise and the benefits it brings to people's lives when she completed her Certificate IV in Personal training 2015, she knew there was so much more she wanted to learn so decided to continue her studies at University of Canberra completing her Sport and Exercise Science Degree. Tash started with Arthritis A.C.T in 2019 completing her research internship during her final year of her Sport and Exercise Science degree. Tash has now stayed on and is working alongside our Exercise Physiologist in our group classes and exercise programs while also assisting in the administration area of Arthritis Canberra.
Tash loves spending her weekend with her family & friends, being active outside from running to hiking and spending time trying out new recipes.
ROHIT BATRA – Occupational Therapist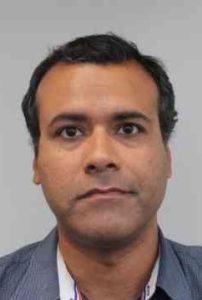 Rohit is our part- time occupational therapist, who is able to provide face to face consultations in one of the Arthritis ACT offices or in client's homes. Rohit completed his Bachelors of OT from New Zealand. He offers interventions for a range of health conditions. Rohit has particular interest in the management of chronic conditions and assisting clients to stay safe and well at home. He has an in-depth knowledge of home modification processes and prescription of adaptive equipment/ adaptive technology to enable meaningful occupation.
Rohit is happily married with two very energetic boys who always keep him on his feet. He enjoys spending time with his family and watching sport. Rohit also enjoys travelling, exercising, cooking and watching movies in his spare time.
---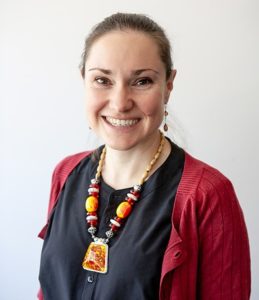 ERICA ROUGHTON – Dietitian/Office Manager
Erica is our onsite Dietitian at Build a Better Me.  She has been practising as a Dietitian for over 10 years and is passionate about realistic nutrition.  She offers information and provides skills to people so that they can successfully achieve, maintain and adapt their nutrition goals.
---
LINDA SPURRIER – Juvenile Arthritis and Parents Coordinator
Linda is our part-time juvenile arthritis and parents coordinator.
Kiwi born and bred moved to Australia to work as an RN a long long time ago…Spent 15yrs working as an emergency nurse (explains her sense of humour, ability to master any chaos and walk fast)then 8 years practice nursing in Canberra.
Originally joined the AACT Board in 2015. Then in 2018 became the Juvenile Arthritis and Parents co ordinator at AACT. Passionate about supporting younger consumers to self manage their health, and being a consumer advocate for people living with inflammatory arthritis and musculoskeletal disorders.
Linda has 2 teenage sons. Enjoys travelling to New Zealand, gardening, walking, cycling, drinking coffee and not sitting still, life's too short for that.
---
NATALIE BICE  – Office Administration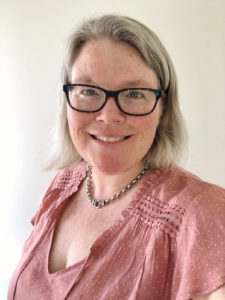 Natalie is that friendly voice on the other end of the phone when you call. She has many hats that she wears in the office from President of First Impressions to Organiser of the Staff to Office Entertainment lead. She has also had many careers from running her own Photography business to working in Primary schools as a Preschool Assistant and Learning Support Assistant to sewing wedding dresses many moons ago. She is the mum of 4 teenage boys which might explain the slightly quirky sense of humour and the coffee that is always on her desk. Her aim is life is to raise well adjusted kids who will go and live their best life. Then she will pop her feet up with a glass of wine and live a happy quiet life.
---
---