REBECCA DAVEY – CEO
Rebecca is the master behind the madness! Having worked for Arthritis ACT since 2014 as the CEO, she is the team's 'Go to person' in terms of designing and initiating programs along with doing all of the background nitty gritty stuff. Bec also assists many of our NDIS participants in navigating the services they need.
​Rebecca has a background in nursing, as well as having worked with various other foundations.
---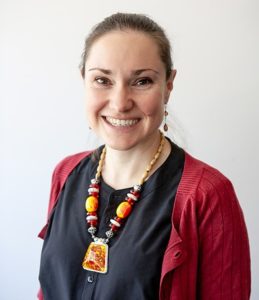 ERICA ROUGHTON – Dietitian/Office Manager
Erica is our onsite Dietitian at Build a Better Me. She has been practising as a Dietitian for over 10 years and is passionate about realistic nutrition. She offers information and provides skills to people so that they can successfully achieve, maintain and adapt their nutrition goals.
---
JACQUI COULDRICK – Physiotherapist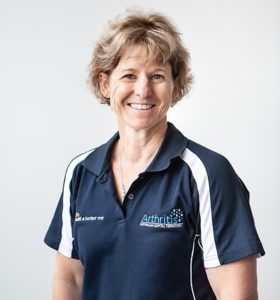 Jacqui Couldrick is an experienced physiotherapist who has spent the last 20 years working predominantly with sports injuries and musculoskeletal conditions in both private practice and with the Australian Defence Force. Jacqui has been working with Arthritis ACT since 2015 both consulting clients individually and delivering programs for those with arthritis. She completed a Masters of Public Health at the University of Sydney in 2018 and is currently a PhD candidate at the University of Canberra investigating the outcomes following knee osteoarthritis programs such as GLA:D®.
Jacqui's special area of interest is the management of osteoarthritis and the delivering of evidence based non-surgical interventions consisting of education/self-management, exercise and weight loss. Jacqui runs our GLA:D® and PEAK (Physiotherapy Exercise and Physical Activity for Knee Osteoarthritis) programs and was the first provider in Canberra to deliver the GLA:D®
---
LINDA CLEE – Physiotherapist
Linda is an experienced physiotherapist having worked clinically for the past 20 + years in private practice, in rehabilitation settings, and in community based aged care. Having owned and operated her own clinic for 10 years or so, where she offered a range of different therapy options, she has refined her skills and service offerings to ensure a functional focus to therapy that is holistic and promotes overall wellness.
Linda was a dancer in a past life and loves to add a bit of fun in her programs, often throwing in rhythm and co-ordination challenges that are good for the body and the mind. She is also leading our new and popular Mindfulness for Chronic Pain program (via zoom) and Falls Recovery Program (in our Pearce Offices).
---
EMIL TERBIO – Physiotherapist
Emil has come to Arthritis ACT highly recommended by clients he has worked with previously. With experience in the hospital system and private practice, Emil has interests in neurology, chronic pain and sports injury management and prevention. Emil is soccer fan and assists local clubs in his spare time on weekends.
---
HOLLY HAZLEWOOD – Exercise Physiologist
Holly Hazlewood (pronouns she/her) has experience working with clients covering oncology, obesity management, metabolic diseases, cardiac issues, musculoskeletal rehabilitation and injury management, chronic fatigue and more. Working from both our Pearce and Bruce locations, Holly is ready to help you improve your quality of life.
Holly is also a proud member of Canberra's LGBTQIA+ community and is passionate about All In, an exercise program funded by Arthritis ACT, which caters for all queer people so they may feel safe, respected and included.
Holly's previous career was as a sports journalist, where she worked for 13 years in Australia and in the United Kingdom, and has spent the last four seasons covering the Canberra Raiders for NRL.com and enjoys following rugby league, basketball, cricket and many other sports.
---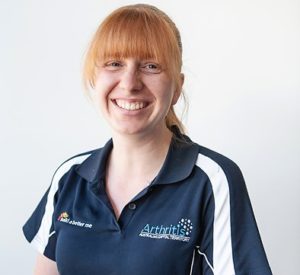 SOPHIE BULLOCK – Exercise Physiologist
Sophie is one of our Exercise Physiologists here at Arthritis ACT.
Sophie graduated as an Accredited Exercise Physiologist from the University of Canberra (2017) before continuing to study her Honours Degree (2018) investigating the effects of hydrotherapy and falls risk in older individuals with lower limb osteoarthritis.
Sophie is a Canberra born and bred girl who loves to get outdoors and lead her Scout Club on outdoor adventures. Sophie has a passion to help people integrate exercise into their daily activities allowing them to stay strong and independent as long as possible.
---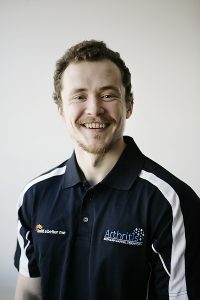 BLAKE DEAN NOWLAN – Exercise Physiologist
Blake is an Exercise Physiologist with a passion for exercise and getting people moving. A Graduate of the University of Canberra in 2019 in Exercise Physiology and Rehabilitaion he came to Arthritis ACT after being a star student on his placement. His enthusiasm and knowledge was a hit with the members. He thinks that through education and exercise he can empower people to manage their chronic conditions and therefore their life.
A mad keen Manchester United supporter he never misses a game. When he is not watching Man U play on the television he can be found working out at the gym or teaching himself how to cook and play the guitar. If you have any favourite recipes feel free to share them with him.
---
DOROTHY JOHNSON – Exercise Physiologist
Dorothy is our newest graduate Exercise Physiologist who we nabbed because she was such an outstanding student.  She has continued to excel in the workplace, having a soft spot for both older persons with pain, but also a long history of working in disability services with children.  Dorothy loves working with people to improve their pain and function, and always has a bright smile for everyone in her care. Dorothy plays AFL in her spare time and enjoys horse riding.
---
NATASHA PERRY – Exercise Scientist
Tash fell in love with exercise and the benefits it brings to people's lives when she completed her Certificate IV in Personal training 2015, she knew there was so much more she wanted to learn so decided to continue her studies at University of Canberra completing her Sport and Exercise Science Degree. Tash started with Arthritis ACT in 2019 completing her research internship during her final year of her Sport and Exercise Science degree. Tash has now stayed on and is working alongside our Exercise Physiologist in our group classes and exercise programs while also assisting in the administration area of Arthritis Canberra.
Tash loves spending her weekend with her family & friends, being active outside from running to hiking and spending time trying out new recipes.
---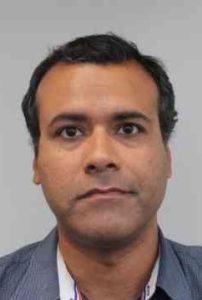 ROHIT BATRA – Occupational Therapist
Rohit is our part- time occupational therapist, who is able to provide face to face consultations in one of the Arthritis ACT offices or in client's homes. Rohit completed his Bachelors of OT from New Zealand. He offers interventions for a range of health conditions. Rohit has particular interest in the management of chronic conditions and assisting clients to stay safe and well at home. He has an in-depth knowledge of home modification processes and prescription of adaptive equipment/ adaptive technology to enable meaningful occupation.
Rohit is happily married with two very energetic boys who always keep him on his feet. He enjoys spending time with his family and watching sport. Rohit also enjoys travelling, exercising, cooking and watching movies in his spare time.
---
LINDA SPURRIER – Juvenile Arthritis and Parents Coordinator
Linda is our part-time juvenile arthritis and parents coordinator.
Kiwi born and bred moved to Australia to work as an RN a long long time ago…Spent 15yrs working as an emergency nurse (explains her sense of humour, ability to master any chaos and walk fast)then 8 years practice nursing in Canberra.
Originally joined the AACT Board in 2015. Then in 2018 became the Juvenile Arthritis and Parents co ordinator at AACT. Passionate about supporting younger consumers to self manage their health, and being a consumer advocate for people living with inflammatory arthritis and musculoskeletal disorders.
Linda has 2 teenage sons. Enjoys travelling to New Zealand, gardening, walking, cycling, drinking coffee and not sitting still, life's too short for that.
---