---
Hydrotherapy involves the use of water as a form of treatment and although it resembles swimming, it is different because it requires the individual to undertake different exercises in a warm pool of water. At Arthritis, Pain Support & ME/CFS ACT our members use our pool sessions to assist with pain management, help strengthen joints in preparation, or aid their recovery after having surgery. You do not have to have arthritis to be able to use our services.
Find out the benefits of hydrotherapy and exercise, contraindication and more by clicking on the following links Hydrotherapy and Exercise Video, Hydrotherapy and Exercise Fact Sheet
What types of hydrotherapy does Arthritis ACT offer?
Instructor Led Hydrotherapy Classes
Hydro Motion: A low-moderate intensity exercise class lead by a qualified Exercise Professional. These classes are conducted in water and focus on strengthening upper and lower limbs and improving balance. Come and join us at the University of Canberra Hospital, Aqua Harmony or Calwell pool. Tickets to attend can be purchased by telephoning our office.
Self – Led Hydrotherapy Classes
Self – led classes are groups based, over seen by a staff member, in which participants attend and undertake their own individually prescribed exercise program. Pool sessions are held at the University of Canberra Hospital, John James Hospital, Aqua Harmony in Kambah and Calwell Pool.
To ensure our members get the best possible experience out of these sessions we recommend that an individual exercise program is obtained before attending. If you do not have a program you can have one prepared for you by a member of our exercise team. To do this please telephone our office and we would be more than happy to assist you.
When and where are hydrotherapy sessions held?
Group based sessions are offered at the following pools:
Aqua Harmony – 4 Jenke Circuit Kambah
Calwell Pool – 15 Webber Crescent, Calwell
John James Hospital – 173 Strickland Crescent, Deakin – Currently unavailable
University of Canberra Hospital Pool – cnr. Ginninderra and Aikman Drive, Bruce
Please contact our office for details on our current session times and session availability
How do I get started in the program?
Membership – You will need to be a member of Arthritis ACT to participate. You can click the 'join now' button below or telephone our office for further assistance.
Medical Clearance – All members to our hydrotherapy program require a basic medical screening before attendance due to the warmth of the water that you will be exercising in. To read more about this process and download the necessary medical clearance forms click here. If you do not have access to a printer or would like fill these forms out electronically, please telephone our office for further assistance.
Tickets – All Arthritis ACT pool sessions operate on an electronic ticketing system. Tickets are purchased from our office, either in person or over the phone, and redeemed upon attendance by the pool session supervisor.
Book – All Arthritis, Pain Support & ME/CFS ACT pool sessions operate on a booking system. Bookings for pool sessions and can be made via the online bookings area of our website or by telephoning our office. Pool sessions are available 6 days per week in the morning, middle of the day and in the evening. Call us today to find the session that best suits you.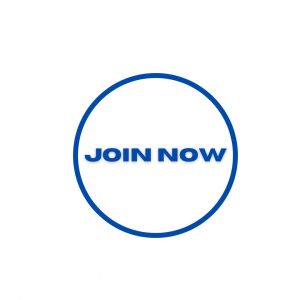 "….after getting 'treatment' by various physiotherapists without much success, my doctor recommended I contact you. I remember my first meeting with Sophie, who immediately made me feel welcome with her enthusiasm and smile. But the seemingly long drive from Casey to the Kambah hydrotherapy pool was daunting back then. And exercise classes? Well, I was lucky to walk 50 meters with my sciatica pain, let alone doing much else!

Now?
I look forward to the drive every week….. I take my little schnauzer for two walks a day, covering between 4 – 6km and, do daily mat exercises….thank you for bringing back my life. My positivity. My happiness. My good health."

David* – Pilates, zoom and hydrotherapy user *Name changed to preserve anonymity