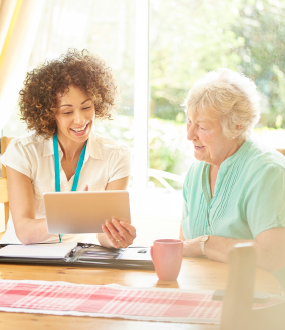 Upcoming courses are available for Arthritis ACT Members:
Self Help Course for ME/Chronic Fatigue Syndrome and Fibromyalgia
Learn practical skills for dealing with common problems of ME/CFS and fibromyalgia in a supportive environment
Build skills and a support network in seven 90 minute sessions over eight weeks.
Tuesdays: 27 April to 15 June (missing 11 May) 2021
10am – 11:30am
170 Haydon Drive, Bruce
This course has been shown to improve health and wellbeing using scientifically proven self-management techniques.
In this course you will practice skills to:
Pace yourself
Minimise relapses
Set realistic short term goals
Reduce stress
Manage emotions
Improve relationships
"There is no drug, no potion, no supplement, herb or diet that even competes with lifestyle change for the treatment of CFS or FM." Dr Charles Lapp – Outstanding Clinician Award, International Association for CFS/ME
Hosted by trained facilitators with lived experience of these conditions.
Cost is $75(non members)/$50 (members), including a textbook, summary notes and refreshments Book by contacting us on info@arthritisact.org.au or Ph 02 6290 1984 between 9am and 3pm (use option 3 for SHOUT reception).
GLA:D Education 1 & 2
GLA:D is an exercise program that is designed for people living with Hip and/or Knee Osteoarthritis. Attending two Education sessions is part of the program. If you are interested in our GLA:D program you can contact the office on 1800 011 401 for more information.
June 21st & 28th – 1:30-3pm (BRUCE)- Jacqui
July 19th & 26th – 1:30-3pm (BRUCE)- Jacqui
August 9th & 16th – 1:30-3:00pm (BRUCE)- Jacqui
September 17th & 24th – 1-2pm (PEARCE) – Richard
October 11th & 18th – 1:30-3pm – (BRUCE)- Jacqui
November 22nd & 29th -1:30-3:00pm – (BRUCE)- Jacqui
Take Charge of Pain
How does pain impact on your life?
How does life impact on your pain?
The course, presented by our staff team, offers you the opportunity to spend some time looking at your world and seeing how you can manage pain from many different angles.
Topics covered include:
What is pain – difference between acute and chronic pain
Finding ways to reduce pain – pacing, modifying and diversion
Understanding how to make these changes
Using your medications in the best possible ways
Think positively… and much more!
This program is being offered as a one day (approximately 4.5 hours) program face to face.
Friday 22nd October 
10am – 2:30pm
Lunch is included.
Cost: $40 members, $80 for non-members.
Registration is essential – info@arthritisact.org.au or phone 1800 011 041
This session will be held in BRUCE Building 170 Haydon Drive, Bruce.
Unravelling Nutrition Labels
Do you find nutrition labels confusing? Not sure whether to buy  the low sugar, low fat or 'lite' version of a product? If the answer is yes! Come and join our Dietitian in a education session to unlock the secrets of the nutrition information panel, food labelling and more.
When: 10am, Tuesday 14th July
Where: Via Zoom (link to be set out to registered participants)
Course is free for members, registration is essential.  Call or email our office to register your interest.