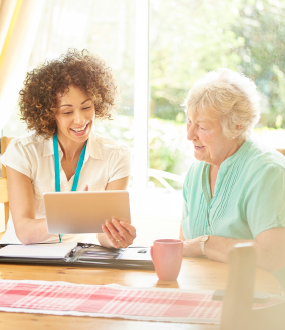 ---

GLA:D® Education sessions 1 & 2
GLA:D® (Good Life with Arthritis: Denmark), is an education and exercise program developed by researchers in Denmark for people with hip or knee osteoarthritis symptoms. GLA:D® uses education and exercise to help with daily activities. It is run only by physiotherapists. Click here to find out more about our GLA:D® program
Education Session Times
Education sessions are offered both face-to face and via zoom. Face-to-face sessions are only available at our Bruce office (170 Haydon Drive, Bruce). All sessions run for 1.5 hours. Please contact our office to book your spot and obtain the zoom details.
---
Zoom Strength Exercise Classes
Offered multiple times per week by our exercise team, these classes will improve your strength and balance while helping you to connect with others, in an online environment. No equipment or previous exercise experience is required. Bookings are essential to ensure you receive the link to join and can be made by calling our office.
These online exercise classes are free for all financial members of Arthritis, Pain Support and ME/CFS ACT. A tax deductible donation of $50 every 6 months is appreciated to help ensure we can keep these classes running in the long term but, it is not compulsory).
Classes are held:
Tuesdays 10am
Wednesdays 10am
Thursdays 10am
---
---