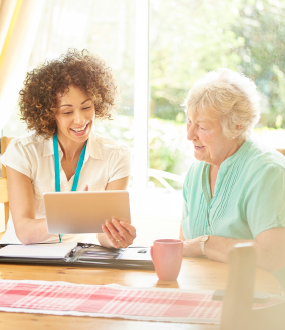 Upcoming courses are available for Arthritis ACT Members:
GLA:D Education 1 & 2
GLA:D is an exercise program that is designed for people living with Hip and/or Knee Osteoarthritis. Attending two Education sessions is part of the program. If you are interested in our GLA:D program you can contact the office on 1800 011 401 for more information.
June 21st & 28th – 1:30-3pm (BRUCE)- Jacqui
July 19th & 26th – 1:30-3pm (BRUCE)- Jacqui
August 9th & 16th – 1:30-3:00pm (BRUCE)- Jacqui
September 17th & 24th – 1-2pm (PEARCE) – Richard
October 11th & 18th – 1:30-3pm – (BRUCE)- Jacqui
November 22nd & 29th -1:30-3:00pm – (BRUCE)- Jacqui
Take Charge of Pain
How does pain impact on your life?
How does life impact on your pain?
The course, presented by our staff team, offers you the opportunity to spend some time looking at your world and seeing how you can manage pain from many different angles.
Topics covered include:
What is pain – difference between acute and chronic pain
Finding ways to reduce pain – pacing, modifying and diversion
Understanding how to make these changes
Using your medications in the best possible ways
Think positively… and much more!
This program is being offered as a one day (approximately 4.5 hours) program face to face.
Friday 22nd October 
10am – 2:30pm
Lunch is included.
Cost: $40 members, $80 for non-members.
Registration is essential – info@arthritisact.org.au or phone 1800 011 041
This session will be held in BRUCE Building 170 Haydon Drive, Bruce.